About Donna Earl
Excellent Communicator.
Insightful. A totally new perspective!
Real world examples and information I can use right away!
Donna Earl is an internationally recognized speaker, business educator and consultant, executive coach and author. For over 20 years her international consultancy has helped organizations strengthen leadership effectiveness, customer loyalty, customer retention, and employee productivity.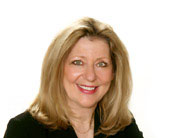 She is a published expert on Internal Customer Service, Customer Service, Management Effectiveness, and Emotional Intelligence. The fresh insight, emotional intelligence and strategies she brings to seminars on Management Skills, Emotional Intelligence, and Customer Service transform organizational and employee performance. She has presented to over people 250,000 worldwide.
Donna Earl & Co. client list includes US Govt., American Management Assn., Dun & Bradstreet, Chubb Group Insurance, Genentech, Gartner Group, Denso Mfg, Intertek, OpenStax/Rice University, WebAssign, Cornell University, UCSF Medical Center, Kaiser, LA Care Health Plan, Avantair, Ventura Foods, Infotech/United Technologies, National Health Service UK, Imperial College UK, Sylvan Learning, Navajo Nation, Cardinal Health, Parker Hannafin, Siemens Medical Solutions, Data Consultants, Walter P. Moore, Rolls Royce North America, and many others.
She was a contributing consultant to Gartner Group's research project on leading with emotional intelligence. The Gartner Group executive report Leading High Performance IS Teams acknowledges Donna as a contributing consultant, and quotes her work.
She is a guest blogger and has a column Ask the Coach on HelpDesk.com, and has been interviewed and quoted for articles in the Wall Street Journal, Investor's Business Daily, and many customer service publications.
Donna is a faculty member of the American Management Association in the US and the UK, is a professional member of the National Speakers' Association, and the Institute of Directors UK.
Her workshops teach proven techniques and best practices. She has the ability to clarify problems, find straightforward solutions, and assist clients dramatically improve internal and external customer service and overall effectiveness.